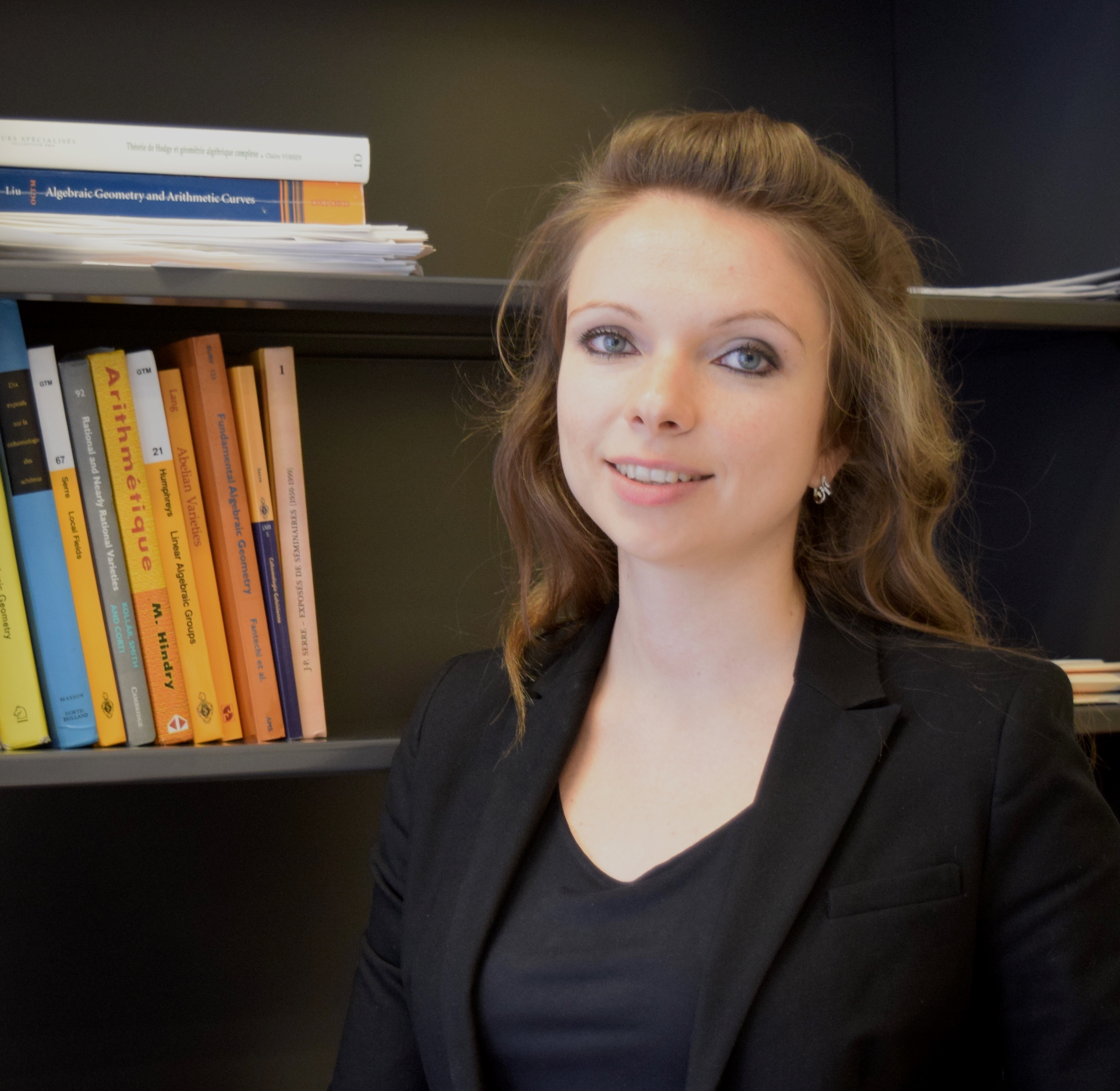 Alena Pirutka

Associate Professor
Courant Institute of Mathematical Sciences
New York University
251 Mercer str., New York, NY 10012

Email: pirutka(a)cims(tochka)nyu(tochka)edu
Office: 611

CV
---

Conference: Advances in Algebra and Applications, Minsk, June, 27 - July, 1, 2022.
Conference on Algebraic Geometry and Number Theory on the occasion of Jean-Louis Colliot-Thélène's 70th birthday, Florence, December, 4-December, 6, 2017.
Conference: Arithmetic Algebraic Geometry, Courant Institute, August, 29 - September, 2, 2016.

Algebraic geometry seminar at the Courant Institute.

---
Teaching
---
Publications
---
Preprints
---
Some talks and courses
---
Other notes
---
<!!-- Mode d'emploi: Pour personnaliser ce fichier de maniere elementaire: - substituer les mots entre [..] (ex. [nom]) par les informations vous concernant, et retirer les []; - saisir les accents de la maniere suivante: "é" pour "e'", "à" pour "a`", etc. - remplacer [publis.dvi] et [rapp.dvi] respectivement par les noms des fichiers contenant votre liste de publications et votre rapport d'activite; ces fichiers doivent se trouver (eventuellement via un lien) dans votre repertoire _home_dir/public_html; ils peuvent etre sous forme dvi, postscript, hypertexte, ou texte simple; - detruire les lignes qui ne vous concernent pas (ex. publications) ou que vous ne souhaitez pas voir apparaitre (ex. fonction) On peut visualiser le resultat en faisant, sous un client WWW, open de http://www.dmi.ens.fr/~user On peut aussi demander l'aide de beig@ens.fr. -->