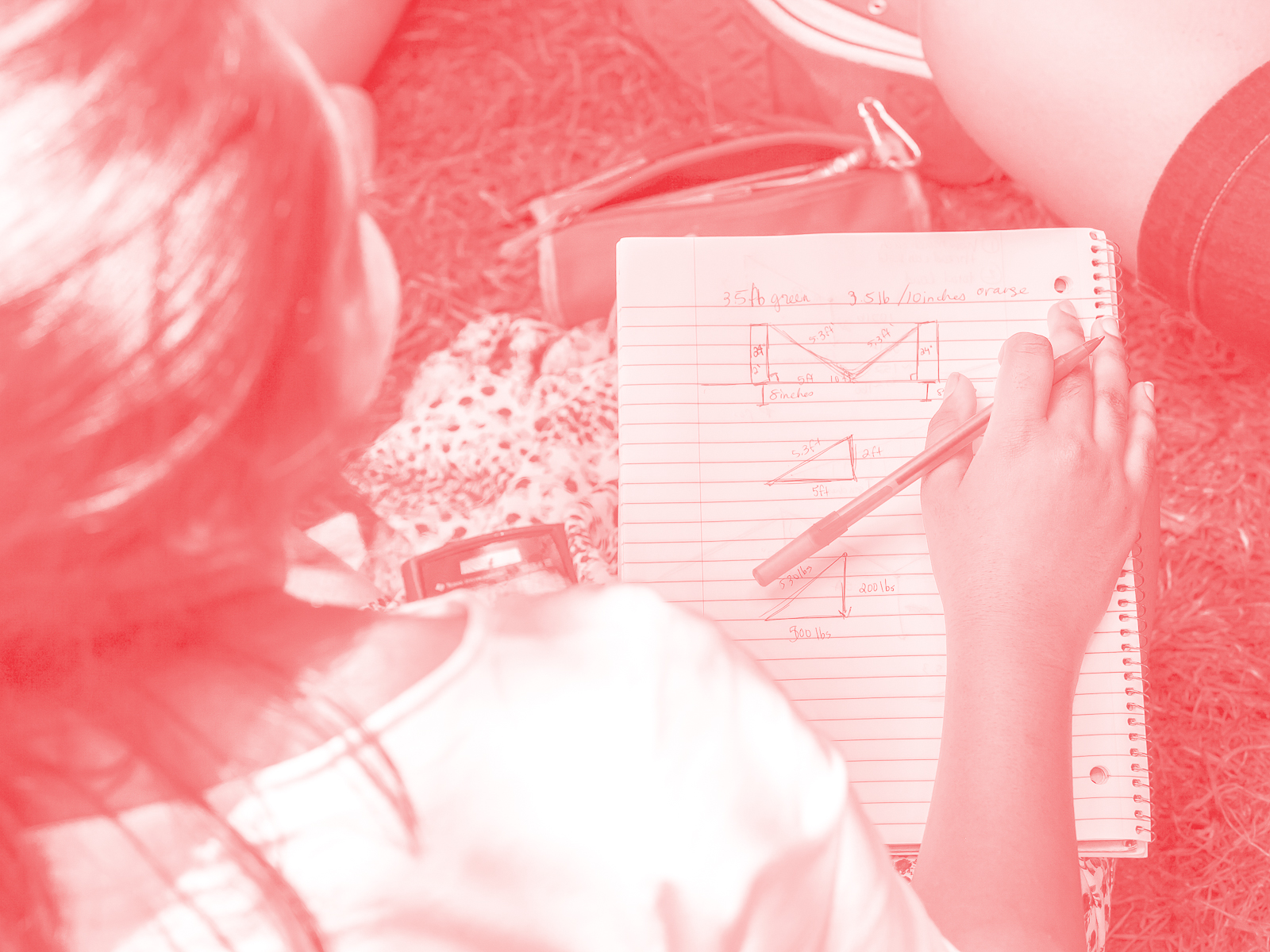 About the Program
Our FAQs answer many detailed questions about the program. Our How to Apply page addresses application and deadlines questions. In addition, here is a snapshot of the summer:
Orientation
Monday, July 3 – Friday, July 7
Our first week! In addition to meeting one another, we will have a week of fun events, workshops, and introductions to important NYU resources. (Housing students will move in on Sunday, July 2nd. Tuesday, July 4th is a holiday.)
---
Research Weeks
Everything in Between
Students will report to work with their STEM mentors Monday – Thursday. We are lucky to have mentors that span many STEM fields and who offer our students the opportunity to work on incredible research projects. On Fridays, all students gather at NYU for our community day which includes field trips and catching up on everyone's projects. We love Fridays because everyone is back together!
---
Symposium Day
Friday, August 11
Our last day! Students will present their research projects to family, friends, and special guests.
---
Academic Support
The GSTEM program is writing-intensive and students receive formal training on the scientific method and writing process. We also help students with their communication and presentation skills. Graduate student Course Assistants are hired every summer to help the students with their academic and research needs. CAs are each assigned a small group of students and help this core group throughout the summer. They are available for support of any kind and are required to check in with each of their core group members during the week. Our CAs are smart, fun, dedicated, and amazing!
---
Grading
Student grades are determined by their final research paper and presentation, attendance, and overall enthusiasm during the program. Upon completion, students receive an NYU transcript with their letter grade for the course.
---
Program Activities
During our Friday field trips students visit various STEM organizations throughout the city and also hear from panels of women scientists. Our students have always enjoyed the opportunity to hear a personal journey from each woman as well as the opportunity for an intimate Q&A. We feel it is imperative that students be exposed to the women in STEM that have been trailblazers. These women are not only role models, but real people, who have both struggled and succeeded in their STEM careers. We love their stories of persistence!
---