We are deeply grateful to our committed sponsors for generously supporting the Center and enabling the extension of mathematical education programs to talented New York City students.
Main Sponsors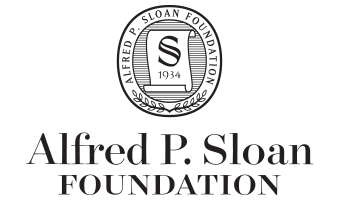 Additional Sponsors
Jack Kent Cooke Foundation
Zegar Family Foundation
Hudson River Trading
The D.E. Shaw Group
Jane Street
Two Sigma
Major Contributions
Founding Donor (Over $1 million)
Alfred P. Sloan Foundation
Contributors above $25,000
A Private Donor
The Zegar Family Foundation
Contributors from $10,000 - $24,999
Jack Kent Cooke Foundation
Hudson River Trading
NYC Department of Youth and Community Development
The D. E. Shaw Group
Contributors from $5,000 - $9,999
Jane Street Capital
Two Sigma
Interested in Becoming a Sponsor?
If you are interested in becoming a sponsor for CMT, we'd love to hear from you. Please email us at cmt@math.nyu.edu