Mathematical links
---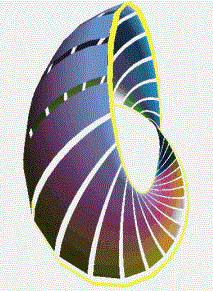 E-Math Home Page: the information from the American Math Society, includes their journals and a preprint server.
Gallery of Interactive On-line Geometry: geometric visualizations and related software, interesting expository presentations.
xxx.lanl.gov: the Ginsparg server for physics preprints -- High Energy Theory (HEP),nonlinear science, atmospheric-oceanic sciences, and more.
The long and comprehensive (900 items) list of mathematics servers and resources maintained at the Penn St. Univ. Math Dept. Information on tables of contents, editorial addresses, and some full texts of articles are found on the journals portion of the PSU directory.
The Computational Geometry Bibliography, in BiBTeX format, with nearly 7,000 entries.
IEEE Publications: includes tables of contents of journals.
A collection of links for probabilists. Information from old and new journals, and listings for conferences.
Free Trial Period of the Beta Release of Zentralblatt für Mathematik.