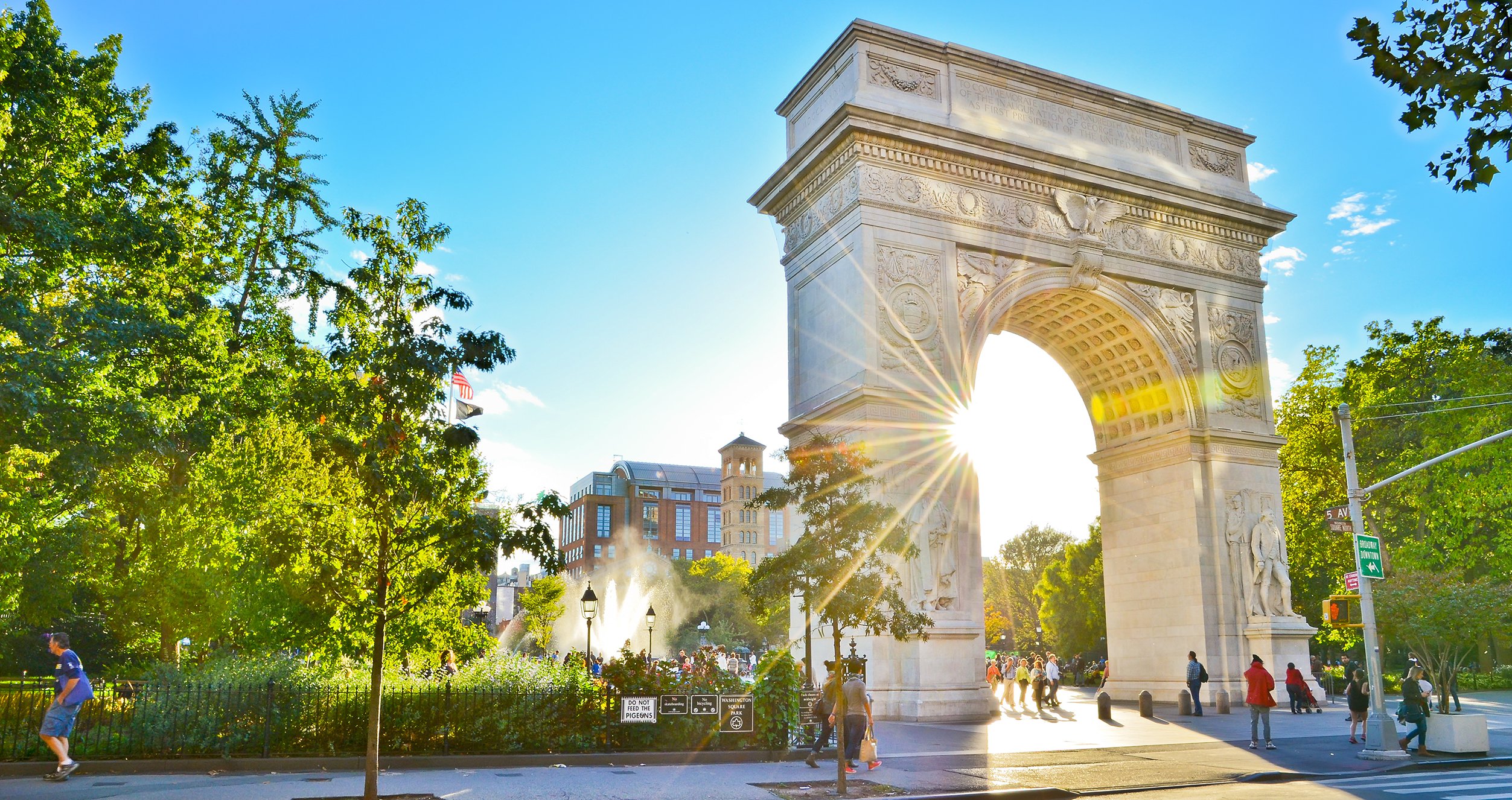 A 6-week Summer Course Series to Prepare the Next Generation of AI Researchers
About the Program
The NYU Courant Institute of Mathematical Sciences is excited to announce the launch of our Pathways to AI Program for Summer 2022!  Research and real-world applications of AI are expanding at an unprecedented pace, and AI researchers are in high demand in academia and industry.  We are looking for the next generation of AI researchers and are dedicated to expanding the field of scientists to include those historically underrepresented in the field of AI.
NYU is a major center for AI research;  Professor Yann LeCun has won the 2018 Turing Award, the Nobel Prize of computing for his research in deep learning that revolutionized the field.  NYU AI researchers collaborate with major AI research labs located in NYC (Google, Facebook, IBM, Microsoft, Samsung, Amazon), as well as researchers and practitioners from many other areas (healthcare, engineering, physical and social sciences).  
This program will provide students with the basic skills needed to get involved in AI research.  Over the course of six weeks, students will attend mini-courses in topics such as Python, data science, computational math, and Big Ideas in AI.  Students will also participate in several research lab rotations, which will provide them with an opportunity to learn about ongoing research projects directly from faculty, postdocs, and graduate students.  Students who successfully complete the program will be invited to work on a research project with a faculty member during the Fall 2022 academic term.
Program Dates: June 27 – August 5, 2022
Stipend: $4,000 (plus $500 for travel expenses)
Accommodations: On-campus NYU Housing is included
Location: NYU's Washington Square Campus in the heart of New York City's Greenwich Village
In addition to classes and spending the summer in NYC, participants will meet their peers, learn from world-renowned NYU faculty, and attend panels and workshops with guest speakers and NYU graduate students. 
Eligibility
We are looking for motivated First Years and Sophomores who plan on majoring in computer science, or any other field in which AI plays a significant role, and who are interested in exploring research careers.   Pathways to AI is open to students of all backgrounds and especially encourages applications from individuals who come from diverse backgrounds and whose academic and research experience contribute significantly to the diversity and academic excellence at NYU. 
At this time we are only able to accept students who are U.S. Citizens, Permanent Residents, or DACA.
How to Apply
Application Opens: February 15th
Application Deadline: March 15th 
Admission decisions to Pathways to AI are based on the strength of an applicant's academic work and interest in AI research as represented on their transcript, their statement of interest, and their (optional) letter of recommendation. We encourage students to apply as early as possible as there is limited space in the program.
The program will take place in-person and participants must be available for its entirety.
FAQs
Q: Do I have to be a computer science major to apply? 
A: No, anyone with serious interest in AI research is welcome to apply.  Only basic programming skills (e.g., a high-school Python class) are needed for the program. 
Q: Will I be able to complete a research project during the program? 
A: The program is intended to develop skills needed for participation in research projects, and help students to identify projects of interest to them.  All students successfully completing the program will be provided with an opportunity to participate in a project online during the next academic year. 
Q: When will application decisions be made?
A: Our goal is to have decision letters go out by mid-April.
Q: Is Pathways to AI offered for credit?
A: No, not at this time.  
Q: What does NYU Housing include?
A: Students will be assigned a double room in an NYU dorm near campus.  A weekly meal plan is also included.
Q: I have a scheduling conflict and may need to miss a few days of the program.  Is that a problem?
A:  Yes, it is.  Students must be available for all six weeks of the program and are expected to attend each day.
Questions?  You can reach us at
pathways-ai@nyu.edu
.
Pathways to AI is made possible by the generous support of Deep Mind Technologies.